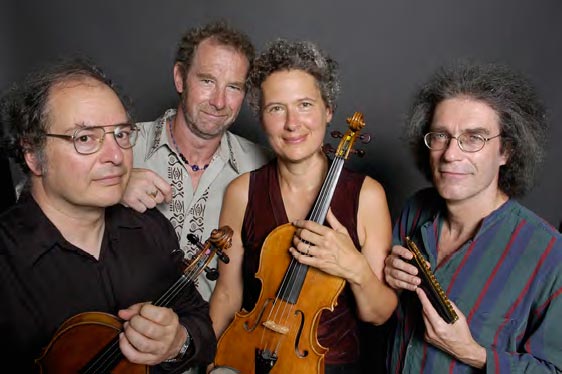 "…incredible creativity to combine wonderful poetry and music which delve the meaning of life."
Pawtucket, RI
Founded in 2002 and incorporated in 2004, Aurea is a a non-profit, Rhode Island-based collaborative ensemble of performance artists, chartered by Consuelo Sherba, violist & artistic director, Charles Sherba, violinist; Nigel Gore, actor and poet; & Chris Turner, harmonica virtuoso, improvisationist and actor.
The unique offerings of each member coalesced into a collective aesthetic that opened a new range of programming for a chamber ensemble.
Charles Sherba Founding Member 1952 – 2014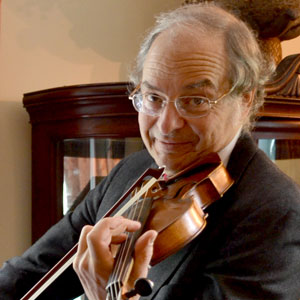 Violinist Charles Sherba held the Heidi and Chester Kirk concertmaster chair of the Rhode Island Philharmonic Orchestra, where he was lauded for his performances of some of the most demanding concertmaster solos, including Ein Heldenleben of Richard Strauss, and Scherherazade of Rimsky-Korsakov, performed under director Larry Rachleff. He was a founding member of Aurea, and also concertmaster of the Simon Sinfonietta. His career began at 18 as the youngest serving member of the Milwaukee Symphony, and he performed with the Boston Symphony Orchestra, The New Hampshire Symphony, the Vermont Symphony, and was concertmaster of the West Virginia Symphony, the Atlanta Ballet, and the Atlanta Chamber Orchestra. He was first violinist of the Charleston String Quartet, and performed at the Monadnock, Grand Teton, Aspen, and Colorado Music Festivals. A respected and beloved teacher, he served on the applied music faculty at Brown University, and also taught at the Rhode Island Philharmonic Music School, as well as Connecticut College, Emory University, and the Greenwood Chamber Music Camp. In 2001, he was selected to be a participant in the Starling-Delay Symposium on Violin Studies at the Juilliard School, where the topic under consideration was "Teaching the Exceptionally Gifted Young Violin Student."
With a profound sense of loss, Aurea honors our dear friend, founder and colleague, Charles Sherba. Consuelo and Charles together with Chris and Nigel, created Aurea out of a passion for the humanities, and envisioned an ensemble where both music and the written word would play a vital part. Charles' vision and influence will continue to guide Aurea as we move forward, trusting in his inspiration, love, and commitment to this endeavor.
Gifts in memory of Charles Sherba can be donated to the Charles Sherba Memorial Fund.
.