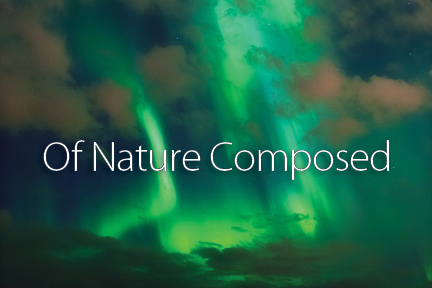 Of Nature Composed
Aurea explores the intersection of nature, science, the arts and humanities, and the sanctity of our environment. Of Nature Composed includes the words and music of 2014 Pulitzer Prize winner, John Luther Adams; American composers, Charles Griffes, John Cage, Lou Harrison, and Charles Ives; with words of the American contemporary Pulitzer Prize winning poets, Galway Kinnell, Mary Oliver; and Ted Kooser; and naturalist, Henry David Thoreau.
Created in 2016 for the Rhode Island Council for the Humanities in celebration of the centennial of the Pulitzer Prize.
Featuring: Katherine Winterstein, violin, Angelia Cho, violin, Consuelo Sherba, viola, Emmanuel Feldman, cello,  and Nigel Gore, spoken word.